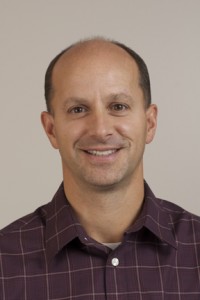 TOM HEPLER
MD, FAAP
Dr. Tom Hepler was born and raised in Anchorage. He graduated from West Anchorage High School. He got his bachelor's degree from Pacific Lutheran University and his medical degree from the University of North Dakota School of Medicine. He completed his pediatric residency at the Children's Hospital Medical Center of Akron. After completing his pediatric residency, he returned to Anchorage and began practicing at LaTouche Pediatrics. Recently, Dr. Hepler chaired the Department of Pediatrics at the Children's Hospital at Providence.
Dr. Hepler enjoys providing pediatric care to all of his patients. He has a specific interest in dermatology and sports medicine.
Dr. Hepler's life outside of work is spent enjoying the Alaskan outdoors with his wife and three children. He has an identical twin brother who teaches at Wendler Middle School and a son and daughter at Service High School. Flying, fishing, boating, and camping fill Dr. Hepler's summer schedule and in the winter, he may often be seen skiing. Dr. Hepler also enjoys hiking across Alaska and running on the trails around Anchorage.