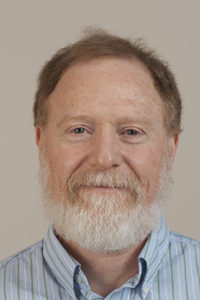 JEFF BRAND
MD, FAAP
Dr. Brand went to the University of Minnesota for his undergraduate degree but left for medical school after his 3rd year. He obtained his M.D. at St. Louis University School of Medicine. He did his first two years of pediatric residency at Children's Memorial Hospital in Chicago and his final year at the University of Minnesota Hospitals. Dr. Brand has been a pediatrician since July of 1980. He first practiced in St. Paul, Minnesota for a year and a half before moving to Alaska in 1982 and opening his own practice here. He joined LaTouche Pediatrics in 2009, when the partners asked if he would join the group and help us open a satellite office in Eagle River. After years of being a solo doctor with two offices, he was ready for the change.
Early in his career, Dr. Brand enjoyed pediatrics because of the challenge of having a solo practice and being responsible for the total care of his patients. He has seen a lot and done a lot through his career and now enjoys seeing a second generation of kids, knowing that he didn't goof up their parents' care too badly.
In his spare time, Dr. Brand coaches soccer, football and cross country skiing. The last 15 years he has refereed high school football.