Open 7 days a week, 8am-8pm Monday through Friday. We have 3 locations, so we can truly be
Here When You Need Us!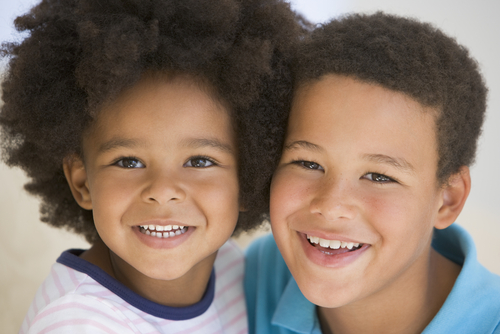 New Patient?
Find information about becoming a patient at LaTouche Pediatrics, LLC and fill out our New
Patient Forms.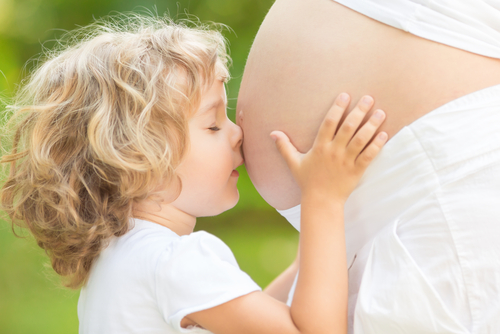 Expecting?
Congratulations!
Find out how to choose a pediatric provider and all the great services we provide new parents.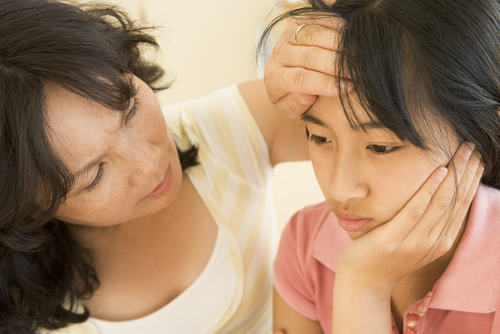 Is Your Child Sick?
Use our Symptom Checker to find out what steps you can take to care for your child and when they may need to be seen.
Influenza is a respiratory illness caused by a virus. Flu infections are highly contagious. They spread easily in schools, households, child care settings, the workplace, and any other places where groups of people are together. Your child can catch the flu if someone around her has the infection and sneezes or coughs, sending viral droplets into the air where they can be breathed in by others. She can also get the disease by touching a toy that has been contaminated by someone with the infection and then putting her hand or fingers into her mouth or nose. Children are most contagious during the 24 hours before symptoms begin and the period when their symptoms are at their worst.
Read more…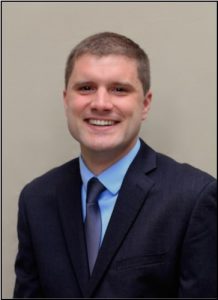 Dr. Willis is joining us for his first rotation at LaTouche Pediatrics! He received his Bachelor's degree from Seattle University and his medical degree from the University of Washington. Dr. Willis is completing his pediatric residency at Seattle Children's Hospital through the Alaska Track.
---
ž Justin grew up with two younger brothers and his parents worked in education, his mother as a first/second grade teacher and his father as a special education administrator. They lived in Hoquiam, WA until he was in fourth grade and then they moved to Federal Way, WA where he lived for the rest of his upbringing. They are a big sports family and he loves watching and rooting for all Seattle sports. Go Hawks, Mariners, Sounders, Storm, Sonics (not Thunder), Huskies, and Redhawks! Besides watching sports, in his free time he loves to run, hike, snowboard, and explore the outdoors. He attended Seattle University for his undergraduate degree and took a year off to do the Jesuit Volunteer Corps in Portland, OR before starting medical school at University of Washington. He looks forward to being a primary care pediatrician and is beyond excited to be completing his pediatric training at Seattle Children's through the Alaska Track.
---
LaTouche Pediatrics is proud to announce that we have been awarded the highest level of recognition as a Patient Centered Medical Home (PCMH) This means that we went through a review process with the National Committee for Quality Assurance (NCQA) to ensure that we are providing the highest level of quality care to all of our Patients. For more information regarding this recognition, click here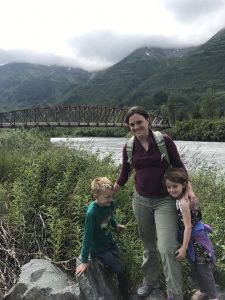 Amanda grew up in Missoula, Montana, and attended Montana State University-Bozeman to obtain her Bachelor of Science in Nursing.  Shortly after, she moved to Alaska and began working at Providence Alaska Medical Center as a registered nurse, first on the adult Progressive Care Unit, and landed in the Neonatal Intensive Care Unit for 12 rewarding years of her nursing career. 
---
In the NICU, she worked as both a staff RN and as a Clinical Resource Nurse, attending high-risk deliveries as a member of the neonatal resuscitation team,  transporting infants in the Anchorage/Mat-Su area requiring a higher level of care to Providence and serving as a resource in the unit.  She enjoyed caring for these high-risk infants and their families. 
---
Amanda obtained her Masters of Science degree in Nursing from the University of Alaska, Anchorage as a Family Nurse Practitioner, thereafter joining the Latouche Pediatrics team.
---
In her spare time, Amanda enjoys hunting, fishing, snowmachining, hiking, and four-wheeling with her husband Scott, and two children.   She also enjoys competing in the Alaska women's races, particularly the Gold Nugget Triathlon. 
---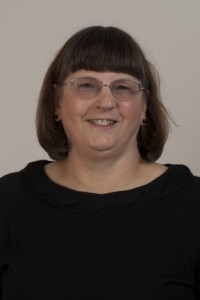 With mixed emotions, we would like to announce the retirement of Sandra Frenier, PNP, IBCLC. Her last day will be December 28, 2017. Sandie is a wonderful pediatric provider who will be missed by many.
---
Sandie says "Looking back on 20 years at LaTouche Pediatrics I feel privileged to have worked with the many wonderful providers, nurses, and support staff who are part of LaTouche. I know they will continue the excellent care that has been a hallmark of the practice.
---
I am honored to have been invited into the lives of so many families over the past years and feel truly blessed to have been entrusted with partnering in the care of their children.
---
I am looking forward now to spending time with my family, embarking on new adventures, continuing to learn new things and embracing a new phase in my life"
---
The high-quality medical needs of your child are very important to us and we are still here for you and your child. We will be happy to help you select another one of our highly qualified providers as your child's primary provider. Please visit our website at
www.latouchepediatrics.com
to review the bios of our other providers.
---
We value your commitment and loyalty to Sandie, and look forward to providing you with the same high-quality care you expect. If you have any questions or know who you would like to be your child's pediatric provider give us a call at 562-2120.
---
What's New on Facebook
LaTouche Pediatrics, LLC
Wednesday, March 14th, 2018 at 1:30pm
Whooping cough, or pertussis, is a highly contagious disease that can be deadly for babies. Whooping cough is known for uncontrollable, violent coughing which often makes it hard to breathe. Its "whooping" name comes from the sharp breath intake right after the cough, but in babies this disease also can cause life-threatening pauses in breathing with no sound at all. Whooping cough is especially dangerous to babies who are too young to be vaccinated themselves. Mothers should get the whooping cough vaccine while pregnant to pass some protection to their babies before birth. It is very important for your baby to get the whooping cough vaccine on time so he can start building his own protection against the disease. Since 2010, we have seen between 10,000 and 50,000 cases of whooping cough each year in the United States, with cases reported in every state.
The DTaP vaccine provides protection against whooping cough, diphtheria and tetanus. Doctors recommend that your child get five doses of the DTaP shot for best protection. Your child will need one dose at each of the following ages: 2 months, 4 months, 6 months, 15 through 18 months, and 4 through 6 years. -healthychildren.org-