Open 7 days a week, 8am-8pm Monday through Friday. We have 3 locations, so we can truly be
Here When You Need Us!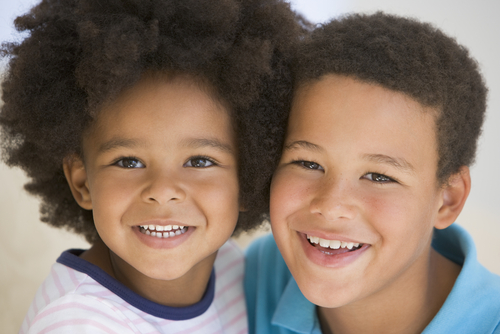 New Patient?
Find information about becoming a patient at LaTouche Pediatrics, LLC and fill out our New
Patient Forms.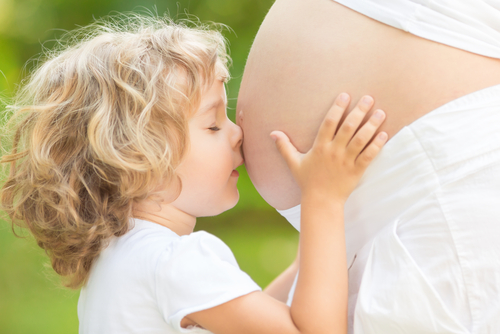 Expecting?
Congratulations!
Find out how to choose a pediatric provider and all the great services we provide new parents.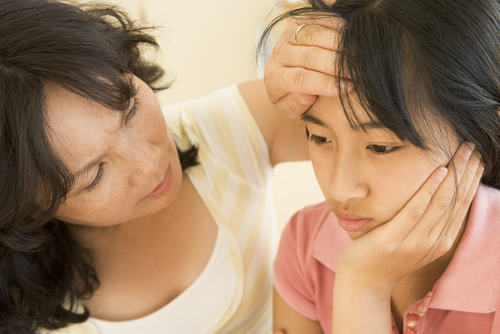 Is Your Child Sick?
Use our Symptom Checker to find out what steps you can take to care for your child and when they may need to be seen.
Croup is a condition that causes a swelling of the voice box (larynx) and windpipe (trachea). The swelling causes the airway below the vocal cords to become narrow and makes breathing noisy and difficult. It is most commonly due to an infection. Children are most likely to get croup between 3 months and 5 years of age. As they get older, it is not as common because the windpipe is larger and swelling is less likely to get in the way of breathing. Croup can occur at any time of the year, but it is more common in the fall and winter months.
Read more…
Bronchiolitis is a common respiratory illness among infants. One of its symptoms is trouble breathing, which can be scary for parents and children. Read more to learn about bronchiolitis, its causes, signs, and symptoms.
What is bronchiolitis?
Bronchiolitis is an infection that causes the small breathing tubes of the lungs (bronchioles) to swell. This blocks airflow through the lungs, making it hard to breathe. It occurs most often in infants because their airways are smaller and more easily blocked than in older children. Bronchiolitis is not the same as bronchitis, which is an infection of the larger, more central airways that typically causes problems in adults.
Read more…
For information on the correct dosage for Acetaminophen (Tylenol) and Ibuprofen,
click here
.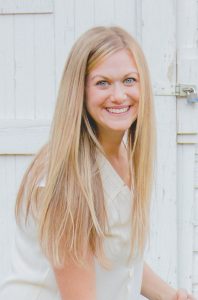 It's our honor to bring to you Katie Blacker! Katie is the newest member of LaTouche Pediatrics. She grew up in Kansas, attended Brigham Young University in Utah for her Bachelor's of Science in Nursing and Master's degree for her Family Nurse Practitioner. She comes to us with experience working in Salt Lake City, Utah on the Infant Medical-Surgical unit and worked as a Nurse Practitioner in pediatric primary care. Most recently she worked as a Nurse Practitioner with the Pediatric General Surgery and Trauma Service at Primary Children's Hospital. Katie has been on several humanitarian nursing trips around the world!In her free time, Katie enjoys spending time with her husband Russ and their infant son Jake.
---
For more information about the wonderful Katie Blacker
click here!
---
What's New on Facebook
LaTouche Pediatrics, LLC
Thursday, February 9th, 2017 at 11:25am
ASK THE PEDIATRICS PROVIDER

Question

I'm worried my preschooler has become too iPad crazy! All she wants to do is play on that versus actual toys. What can I do?

Answer

By: Sarah Denny, MD, FAAP

Technology mixed with a preschooler's growing independence is often a recipe for a parenting struggle. But, there are some things you can try to keep your child active and engaged.

​What Parents Can Do:

When it comes to media use, it is important for parents to set limits and then stick to them. In our family the kids earn tokens that they can "cash in" for a half hour of screen time. They earn tokens by being good citizens in our family – helping out, and going above and beyond the baseline expectations. This makes screen time a privilege, not a right.

Here are some other ideas:
•Some families make a "media plan." See How to Make a Family Media Use Plan.
•Remember to regulate the content your child is watching. For example, look for some fun and educational games for the iPad; this way she is leaning while she plays.
•​Make sure that there are "screen free zones" in the house (e.g., no screens in the bedroom, at the dinner table, etc.).
•Think of creative alternatives to using the iPad. For instance, preschoolers tend to love games like eye spy, counting, singing the ABC's, guess what animal I am, etc. Anything that allows your child to interact with a person, instead of a screen, is a good choice.
•Also, avoid placing a television set in your child's bedroom and recognize that your own media use can have a negative effect on children.