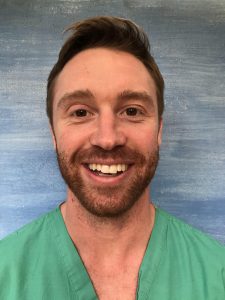 Dr. Fahl is joining us for his second rotation at LaTouche Pediatrics!
Gregory Fahl, MD, MPH:
"For six years, my summer days were spent keeping the people and bears apart in Katmai National Park and my
nights were spent catching fish under the midnight sun in Alaska. I went to college at University of Chicago and
med school where I grew up in Albuquerque at University of New Mexico. Given the opportunity, I will talk at length about all things fishing, share some good bear stories, and laugh at the antics of my rescue Jack Russell
terrier Bobo."
Call now to schedule your child's appointment with Dr. Fahl!
ž