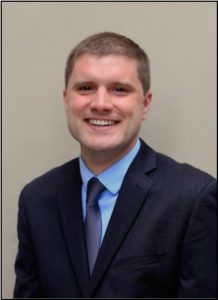 Dr. Willis is joining us for his third rotation at LaTouche Pediatrics!
Dr. Justin Willis: "I grew up with two younger brothers and my parents working in education, my mother as a first/second grade teacher and my father as a special education administrator. We lived in Hoquiam, WA until I was in fourth grade and then we moved to Federal Way, WA where I lived for the rest of my upbringing. We were a big sports family and I love watching and rooting for all Seattle sports. Go Hawks, Mariners, Sounders, Storm, Sonics (not Thunder), Huskies, and Redhawks! Besides watching sports, in my free time I love to run, hike, snowboard, and explore the outdoors. I attended Seattle University for my undergraduate degree and took a year off to do the Jesuit Volunteer Corps in Portland, OR before starting medical school at University of Washington. I look forward to being a primary care pediatrician and am beyond excited to be completing my pediatric training at Seattle Children's through the Alaska Track."
Call now to schedule your child's appointment with Dr. Willis!
ž