Hello Puffin Community!
We are excited to introduce our two new Pediatricians, Dr. Mark Friberg and Dr. Adrian Furman!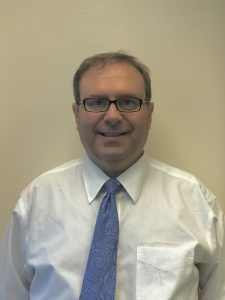 Dr. Friberg joined our practice the end of May 2018. Originally from Boise Idaho, Mark Friberg graduated from undergraduate work with a degree in biochemistry from the University of Washington in 1993. He earned his medical degree in 1997 from the Tulane University School of Medicine in New Orleans. He then completed residency at Walter Reed Army Medical Center and Bethesda National Naval Medical Center as an active duty officer in the United States Army. He served 7 years of active duty including 2 deployments, and served as the Chief of Pediatrics at Winn Army Community Hospital. He most recently joins us after serving as the pediatrician at the Supreme Headquarters Allied Powers Europe (NATO) base in Belgium.
Dr. Friberg is an avid traveler and enjoys new adventures. Most notably Dr. Friberg is the most rabid University of Washington football fan ever born and hasn't missed watching a game in over 20 years.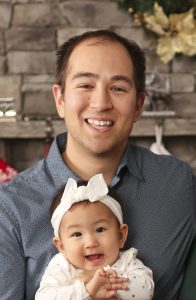 Dr. Furman joined our practice in September.
Dr. Adrian Furman identifies as an Alaskan Native pediatrician from Bristol Bay. He was raised in his mother's ancestral village of Egegik and was initially a commercial fisherman by trade. Adrian spent two school years in Molokai, Hawaii, in middle school, then completed his secondary education in the Wasilla school system. He completed his premedical studies at Stanford University, where he was active in the Native American community and was a supporter of the Black Student Union, El Centro Chicano and the Muslim Student Awareness Network. Adrian was also involved in an abroad program focused on public health projects in informal settlements known as townships of Cape Town, South Africa.
Dr. Furman subsequently attended Vanderbilt Medical School, in Nashville, TN, from which he was able to contribute to health fairs for Sudanese refugees, trainee clinics for uninsured and undocumented children, electronic medical records projects in the Alaska Tribal Health System and medical missions in Guatemala and Nicaragua. He anticipated returning to Anchorage on completion of his medical training and chose to attend a pediatric residency track focused on primary care and training in social determinants of health for urban underserved populations.
Since completion of residency, Dr. Furman has worked in Federally Qualified Healthcare Centers in Los Angeles and Glendale, California, and has most recently been employed by Boston Children's Hospital as an emergency room pediatrician. He has been following his wife, Grace Shih, who will be joining the Anchorage medical community as a cornea and refractive surgery trained ophthalmologist.
Dr. Furman was raised in a discrimination-free household and takes great pride in providing evidence based care for infants, children and adolescents of all races, ethnicities, faiths, gender identities and sexual orientations. In the process of his training and early practice, he has provided care for families from Armenia, Brazil, China, the Dominican Republic, El Salvador, Guatemala, Haiti, Honduras, Iraq, Iran, Jamaica, Mexico, Nicaragua, Nigeria, the Philippines, Puerto Rico, Russia, Sudan, Syria, Uganda, Vietnam and several countries in West Africa. Dr. Furman has found particular meaning in providing care for children of families displaced by foreign conflict, including those from Latin America. Se habla español médico pediátrico.
In his spare time, Dr. Furman enjoys taking his 1+ year old daughter on nature walks and encouraging her to kick at a soccer ball. Adrian personally enjoys team sports, hiking, road and trail running, and subsistence fishing. He is excited to explore the winter sports he was rarely able to afford as a child!
Call to schedule your appointment today with one of our amazing providers!