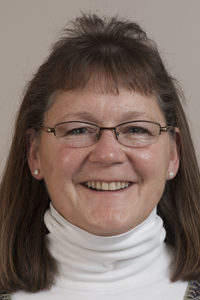 MEGAN MCFADDEN
NP-C APRN
Megan received her bachelor's degree in political science and English from Grinnell College. She went on to get a Bachelor of Science Degree in Nursing at the University of Alaska, Anchorage. Once a nurse, Megan worked in adult care in various hospitals for 8 years. She then started working in the Mother/Baby Unit at Providence Hospital. She worked there for 8 years as she went back to school at the University of Alaska, Anchorage to obtain a Master of Science Degree in Nursing (FNP). During her schooling, Megan did a 1 year internship at LaTouche Pediatrics as part of her clinical rotation and found that she loved working with children and their families. When she finished the master's program, she looked for a position in a pediatric office and found a job here, at LaTouche.
Megan loves talking and interacting with kids of all ages. She finds that children are very open and curious about everything going on during their visit to our office, which makes the experience a lot of fun for her, too. She also enjoys working with families on finding ways to create a healthy environment for their children. A special interest of hers is supporting families who want to breastfeed their child by offering advice, education and support as needed so that families can realize that goal.
When not at work, Megan likes traveling, gardening, biking and reading.