LaTouche Pediatrics LLC would like to inform you of the procedures we provide and the fee for these services. You will be provided with an estimate of the anticipated charges for your child's non-emergency care upon your request.
Please do not hesitate to ask if you'd like more information prior to your child's appointment.
Estimates are not inclusive of all possible charges for anticipated treatment.
Charges for services will vary significantly in response to conditions that the health care provider cannot reasonably assess before services are provided.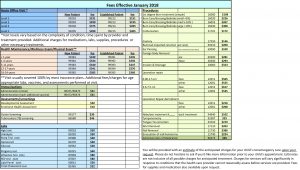 Please click the image above to access the details of our services.