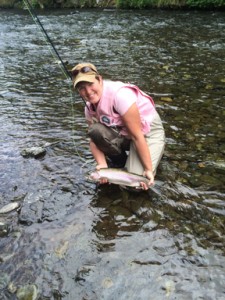 Jennifer received her diploma in nursing from Providence Hospital School of Nursing in Sandusky, Ohio. She went on to obtain a bachelor's in nursing from the University of Alaska, Anchorage and then a master's degree in nursing with a Family Nurse Practitioner (FNP) certificate from Graceland University. She is currently enrolled in a doctorate program at The Ohio State University. She is also a licensed lactation consultant. Prior to working at LaTouche Pediatrics, Jennifer was a flight nurse at Providence Alaska Medical Center and Hahnemann University MedEvac in Philadelphia for a total 10 years. She also worked as an adult and pediatric critical care nurse in Spokane, WA and was a captain in the Air Force and is currently an inactive reservist. Through the Air Force, Jennifer met Dr. Tappel and did her pediatric rotation with him. Her children went to LaTouche Pediatrics and Dr. Tappel took care of her first child, who is now an adult.
Jennifer has always loved working with families and finds that, working in pediatrics, she gets to meet the entire family and can help with their overall health. She particularly enjoys newborns and working with nursing families both in the immediate postpartum period and in the office as outpatients.
When not in the office, Jennifer loves kayaking, triathlons, long distance biking and fly fishing. She has been married for 30 years to the love of her life and they have four children together. Her family also runs a bed and breakfast in Anchorage during the summer.