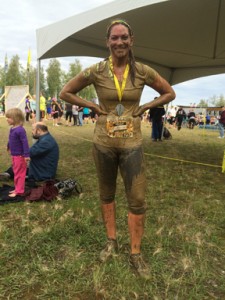 Cherie is a lifelong Alaskan and was a patient of Dr. Lyon's when the office was originally on LaTouche. Cherie received her bachelor's degree in nursing and a bachelor's degree in sociology with a family focus from the University of Alaska, Anchorage. She obtained her master's degree in nursing from Frontier Nursing University. After finishing her master's, Cherie knew that she wanted to work with children and sought out working at LaTouche Pediatrics, where her children went at the time. Prior to working at LaTouche, she worked at ANMC as a case manager for the diabetes program and was a clinical instructor at UAA for the BS in nursing program. She also worked as a public health nurse for the Maternal Child Health program, making home visits for newborns and children.
Cherie's favorite aspects of being a pediatric provider are being around the kids and watching them grow, getting to know the families, and helping the families as a whole.
Outside of work, Cherie loves to spend time outdoors. She loves to snowshoe, hike and kayak with her two children. If not outdoors, Cherie is spending her time doing CrossFit.