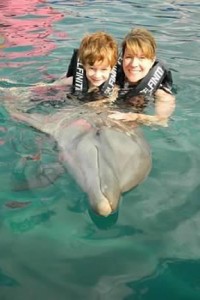 Dr. Bateman received her bachelor's degree and her medical degree from Washington University, in St. Louis. She completed her pediatric residency at Oregon Health Sciences University, in Portland, Oregon. After residency, she worked at a couple of clinics in Portland while her husband finished his training. When they were both done, Dr. Bateman and her husband thought that they would get temporary jobs in Anchorage for 2-3 years. She liked all the doctors and staff she met at LaTouche Pediatrics when she interviewed here. That was in 2000! They are still here and have no plans of leaving anytime soon.
Having been at LaTouche Pediatrics for over 14 years, Dr. Bateman has gotten to see her patients grow up, which she finds really exciting and rewarding. She has had babies she saw in her first year of practice who are now teenagers and are still coming to see her! She has a special interest in adolescent medicine and really enjoys the interactions she has with her teenage patients and their parents. Dr. Bateman says that LaTouche Pediatrics has been a great place to work because all the staff genuinely cares about our families and about each other and it is a supportive place to be.
Dr. Bateman's other job is being a wife and mother. Her husband, Tim, is an internist with the Alaska Hospitalist Group and works at Alaska Regional Hospital and St. Elias Hospitals. Dr. Bateman has a daughter and son. She can usually be found at an ice rink, since the whole family skates, either figure skating or hockey–though she says she is the worst skater of the family. She also enjoys skiing, biking, reading, and photography.