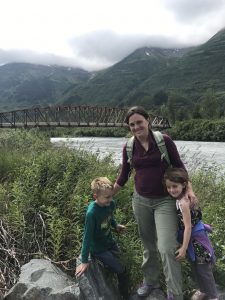 Amanda grew up in Missoula, Montana, and attended Montana State University-Bozeman to obtain her Bachelor of Science in Nursing.  Shortly after, she moved to Alaska and began working at Providence Alaska Medical Center as a registered nurse, first on the adult Progressive Care Unit, and landed in the Neonatal Intensive Care Unit for 12 rewarding years of her nursing career. 
---
In the NICU, she worked as both a staff RN and as a Clinical Resource Nurse, attending high-risk deliveries as a member of the neonatal resuscitation team,  transporting infants in the Anchorage/Mat-Su area requiring a higher level of care to Providence and serving as a resource in the unit.  She enjoyed caring for these high-risk infants and their families. 
---
Amanda obtained her Masters of Science degree in Nursing from the University of Alaska, Anchorage as a Family Nurse Practitioner, thereafter joining the Latouche Pediatrics team.
---
In her spare time, Amanda enjoys hunting, fishing, snowmachining, hiking, and four-wheeling with her husband Scott, and two children.   She also enjoys competing in the Alaska women's races, particularly the Gold Nugget Triathlon. 
---