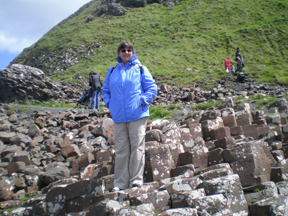 Sandie obtained a bachelor's degree in nursing from the University of Maryland. She went on to receive graduate degrees—a master's in nursing and a post-graduate pediatric nurse practitioner certificate—from the University of Virginia. Sandie worked in several military pediatric clinics as a civilian and was the nurse for the Child Development Center at the United States Military Academy at West Point. Prior to becoming a nurse practitioner, she was an army nurse and worked in both medical/surgical units and pediatrics. Sandie began working at LaTouche Pediatrics when she and her husband moved to Alaska in 1997. A family friend, who was then working at LaTouche as a front desk Patient Service Representative, recommended that Sandie apply. Sandie went on to become a certified lactation consultant, and was even on the Board of Directors of the Alaska Breastfeeding Coalition for approximately 10 years.
Sandie's favorite aspects of working in pediatrics are helping breastfeeding families meet their goals and having the opportunity to develop an ongoing relationship with families. She also enjoys being part of a team with parents to help their children grow to healthy adults.
When not working, Sandie enjoys traveling with her husband, walking, sewing, reading, fishing and spending time with her grown children.