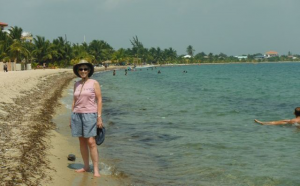 Dr. Kiehl graduated from Barnard College (a part of Columbia University) in New York City. She went to medical school at the University of Chicago School of Medicine and completed her pediatric residency at the Universities of Iowa and Rochester, where she met Dr. Lyon, who would later start LaTouche Pediatrics, LLC with her. A year after completing her residency, she moved to Anchorage and began practicing pediatrics. A few years later, Dr. Lyon moved to Alaska and together, they started Pediatricians on LaTouche. Their two-doctor practice grew into LaTouche Pediatrics, with 3 locations (none on LaTouche) and over 17 providers. Dr. Kiehl was also instrumental in the development of The Children's Cancer Center at the Children's Hospital at Providence. She stepped down from being a partner of LaTouche Pediatrics in 2013 but continues to practice here and plans to for years to come.
Dr. Kiehl finds delight in helping parents raise healthy, happy, well-adjusted children and in watching those children grow up. She is especially interested in issues of breastfeeding, mothers balancing roles at work and home, adoption, and school challenges, including dyslexia.
Dr. Kiehl is passionate about hiking and skiing. When not at work, she enjoys spending time with her family and practicing Aikido. She is an active participant in the cultural community of Anchorage and an avid listener and audience member.