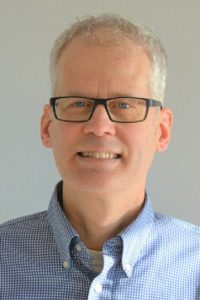 Dr. Norm Herron is our newest Pediatrician coming to us after practicing for 25 years in Ketchikan, Alaska! We are honored he has found his new home in Anchorage and at LaTouche Pediatrics!
---
In Ketchikan he worked as one of three pediatricians on the island.  The pediatric practice in Ketchikan includes providing clinic and hospital care for patients from newborn to young adult with all kinds of medical problems. He enjoyed working with specialists to care for patients with chronic and complex medical conditions so that children could remain in the community for most of their care.   He attended deliveries, medevaced very sick patients (when the Southeast Alaska stormy weather allowed!), and delighted in seeing the children of Southeast grow up.
---
Practicing in a rural setting, he came to especially enjoy helping families of children with complex medical conditions, chronic diseases, and ADHD.
---
Every February from 2011-2016, He traveled to El Salvador with PeaceHealth for a weeklong medical mission. Dr. Herron greatly enjoys helping and getting to know the people of El Salvador, and he hopes to do medical missions again in Central America and the Caribbean.
---
For more information on our fantastic new-to-us Pediatrician
click here.